Quantum key distribution with entangled light
30 October 2015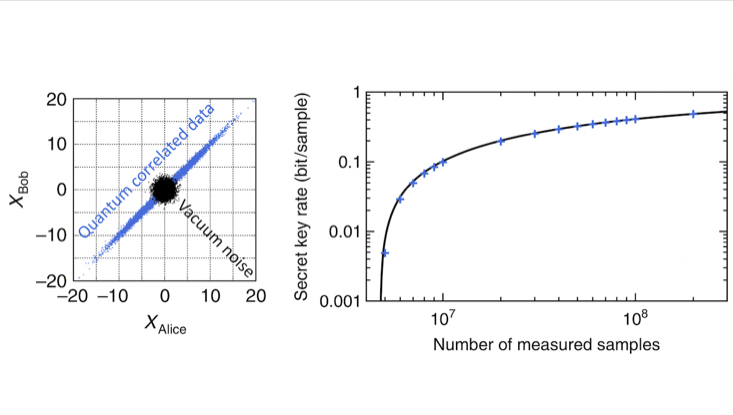 Photo: Ag Schnabel
Recently the team demonstrated the at present most advanced quantum key distribution based on amplitude and phase modulations of light. Here for, one of two entangled light beams was sent from "Alice" to "Bob".  Both, "Alice" and "Bob" measured the modulation depths of the light with a randomly chosen modulation type.
This way they measured the same kind of modulation in 50 per cent of all cases.
Afterwards, a truly random and secure key with a length of more than 108 zeros and ones was created from all data.
The implementation was save against both arbitrary eve dropping attacks and arbitrary implementation faults at "Bob's" site.
---